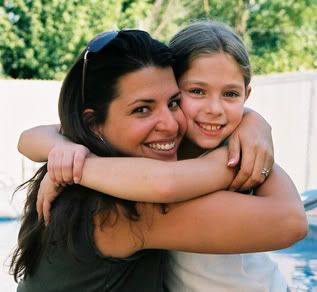 I just got the most wonderful letter in the mail from my best friend's 8 year old daughter, asking me for advice. This little girl is really special to me. She's the very first child that I have ever loved. She was born a few years before my 1st nephew and since her Mom is my oldest and best friend in the world, she's like a niece to me. She was there to see us off when we moved out here and that night, she slept with my picture under her pillow (although I'm not supposed to know about that).
I send her postcards from every place I visit and she thinks it's the coolest thing that I live in England. She took my letters and pictures to school for show and tell! Do you believe it?? I was someones show and tell!

This letter made me feel so special and at the same time, feel a bit pressured to come through with the right advise! I mean this is huge. What do you tell an eight year old about being teased in school? It's training for parenthood! Luckily, I think I'll be okay since she's being teased for being short and I have plenty of experience there (being no taller than 5' 2 since the age of 12)!